More Than 100
Hall of Famers
Crescent Digital's work at the Pro Football Hall of Fame centers on a highly dynamic and configurable conference/event space divisible into three separate rooms or used as one large event center.
The Pro Football Hall of Fame and Crescent Digital, their official audio-video technology partner, are anxious to have everyone experience the state-of-the art Nash Event Center!
Learn More About Crescent Digital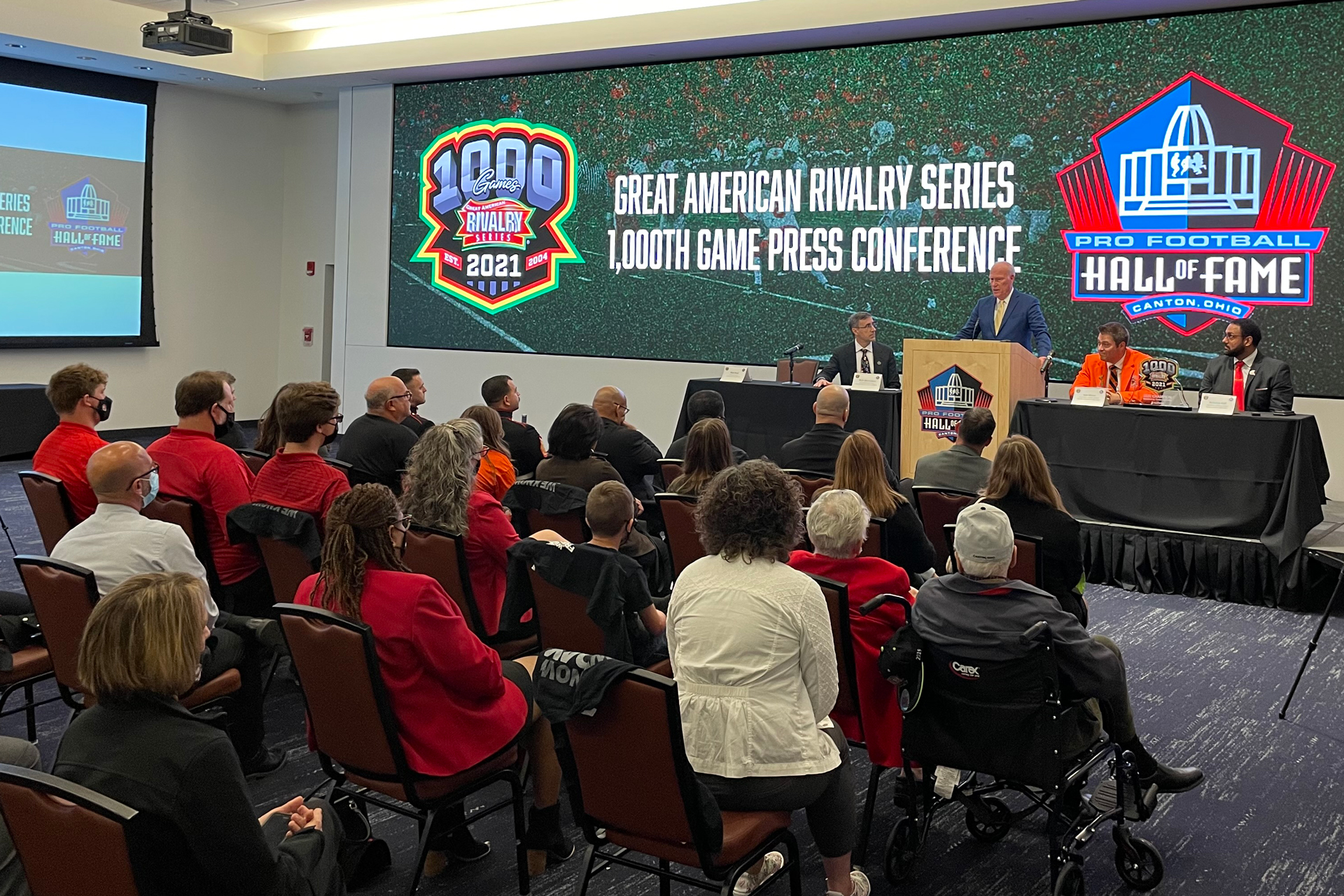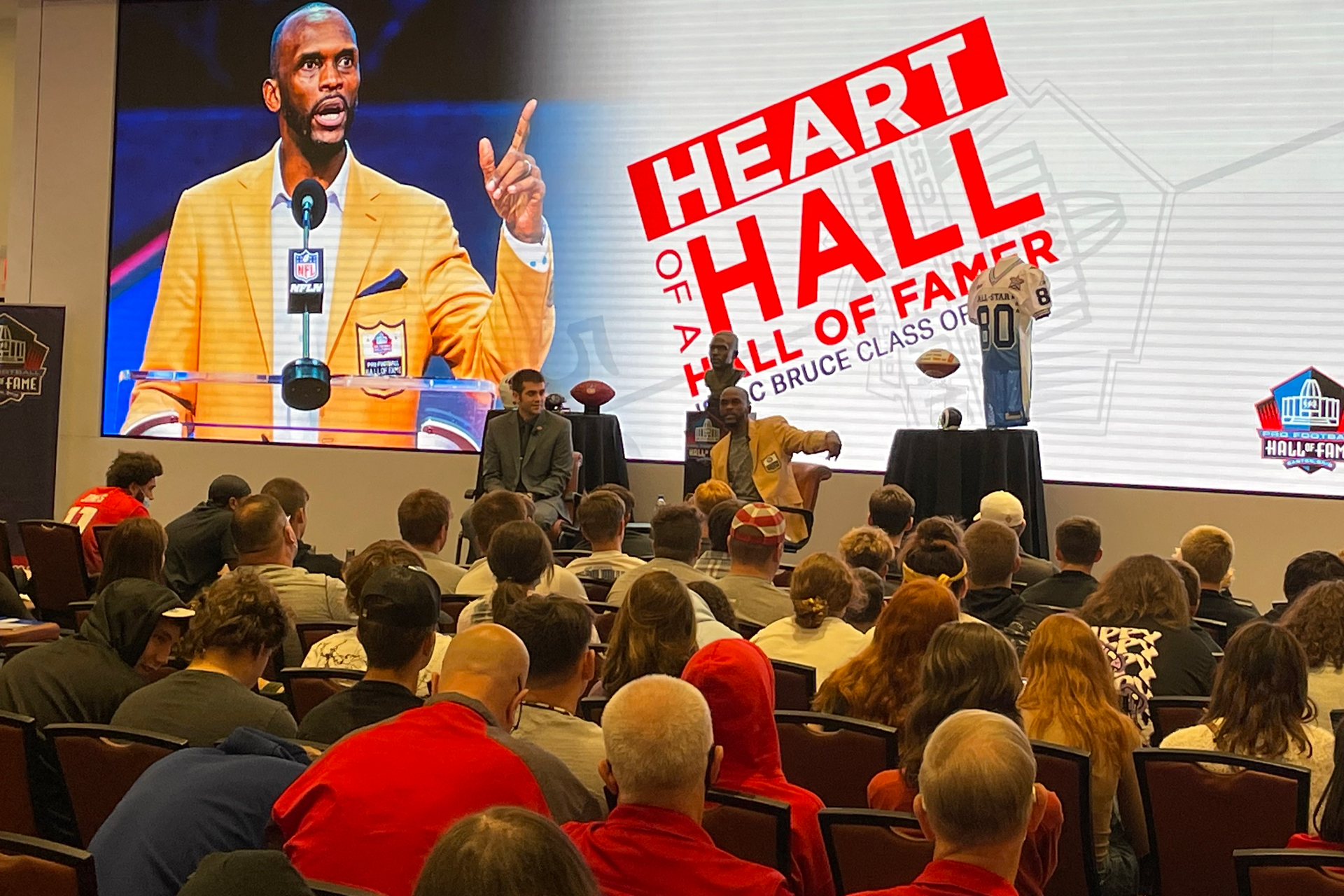 The DVLED video wall is controlled by an Analog Way 4K scaler device that allows for a boundless number of video configurations that can be created, with up to four simultaneous, manually routable video sources and any combination of still images.
The audio system consists of two JBL column arrays 15" subwoofers installed on each side of the 36'x10' presentation wall and 30 in-ceiling JBL speakers and 9 in-ceiling JBL subwoofers which are installed at specific engineered areas of the additional 3 rooms/areas. All are managed by a Dante-enabled BSS processor to handle all audio processing.
Four projectors display content at a 4K resolution, allowing for quick presentations, group Q&As and other engagements.